If you want to make adjustments to your employees' statuses, salaries, or contributions prior to a pay date, you can do so under the Payroll section of your admin portal.
You'll have the ability to edit employee details that will affect their contributions up until four business days before your pay date.
To edit salaries, pause or archive employees, select the Update employee details panel. You can see employees that are already edited, or use the search box to find an employee.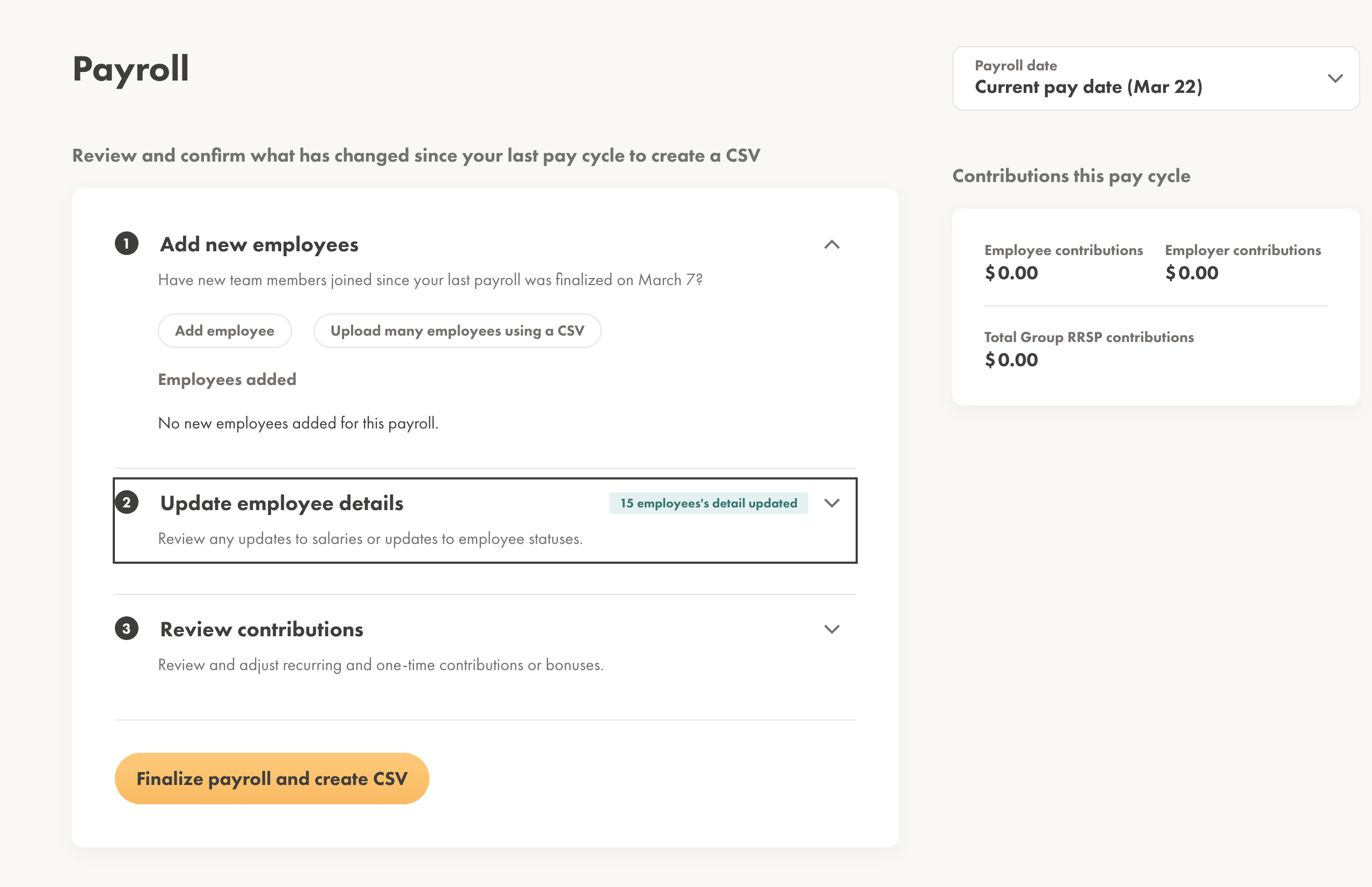 A panel will open that allows you to change relevant details about the employee.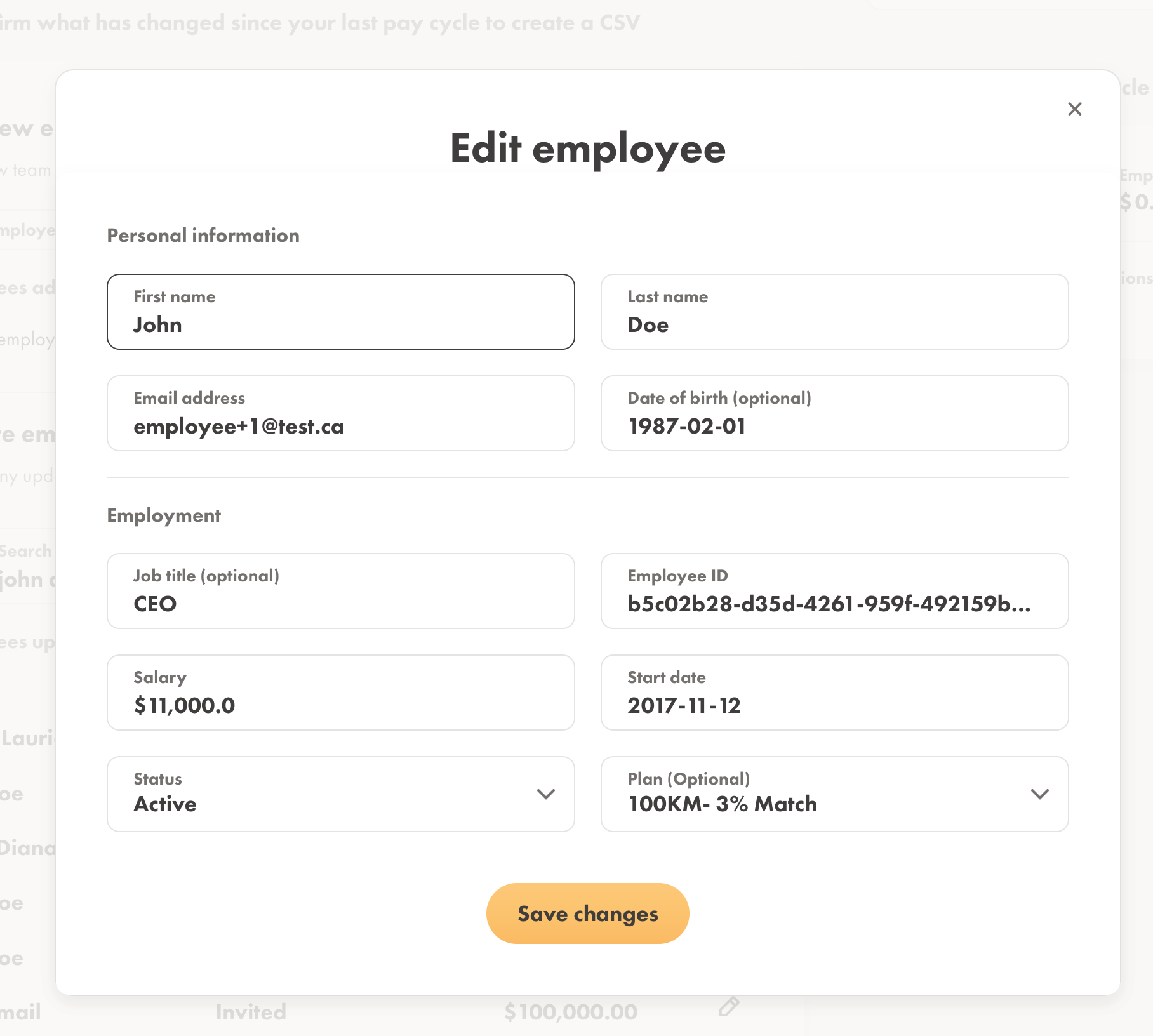 There may be instances where you want to make one-time adjustments to employee or employer contributions. An employee may be going on leave part-way through a pay cycle or you may wish to give a one-time bonus. In order to edit contributions, tap to open the Review contributions section.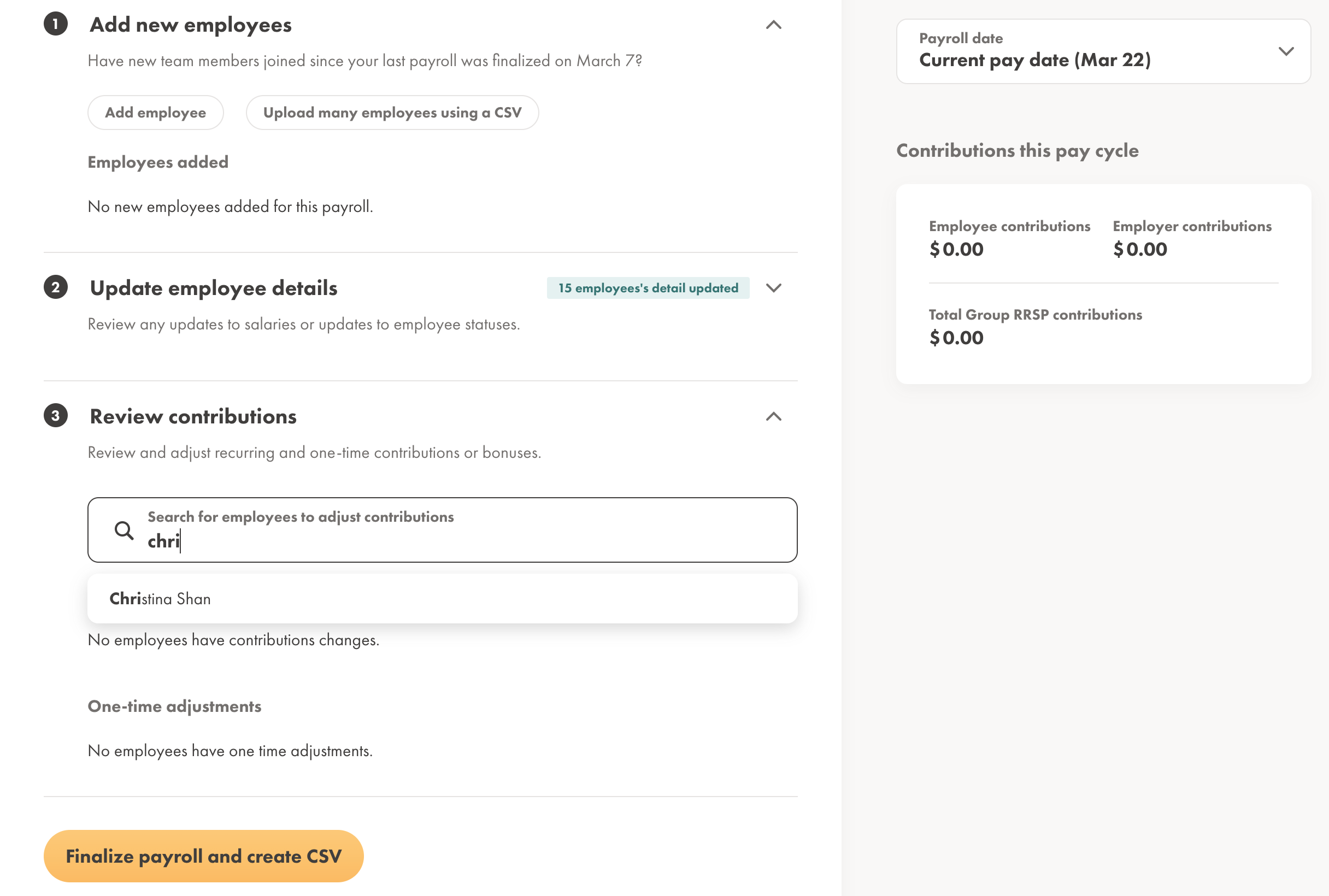 You can tap the edit icon or search for any employee. Employees who have not yet set contributions will not be visible on this list. Once an employee is selected, a pop-up will show the employee's current contributions.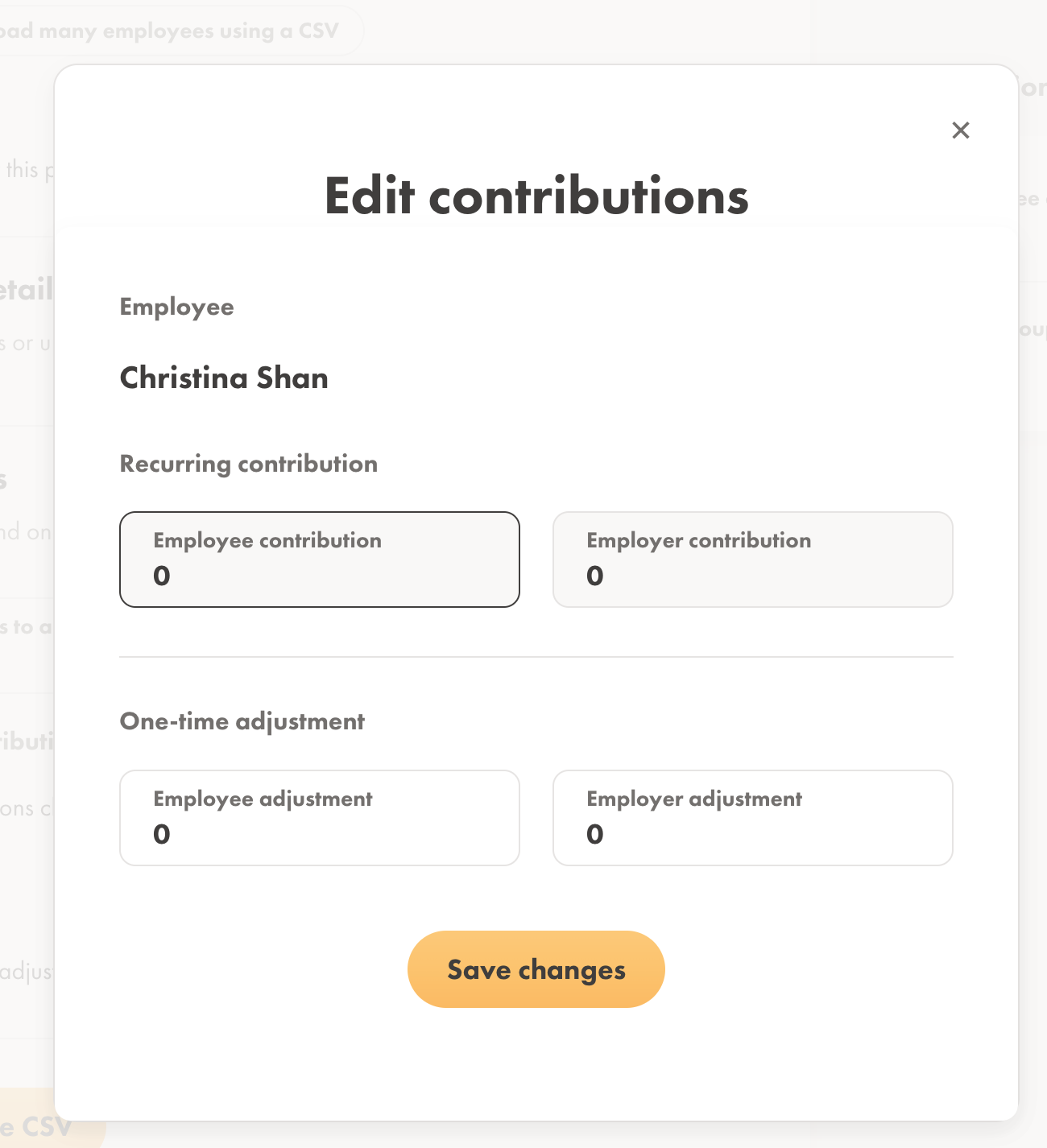 You can adjust the contribution by adding a value to either the employer adjustment or employee adjustment. You could add a negative value to decrease a contribution or a positive value to increase a contribution.
After the payroll is closed, you'll see a summary of the changes that were made.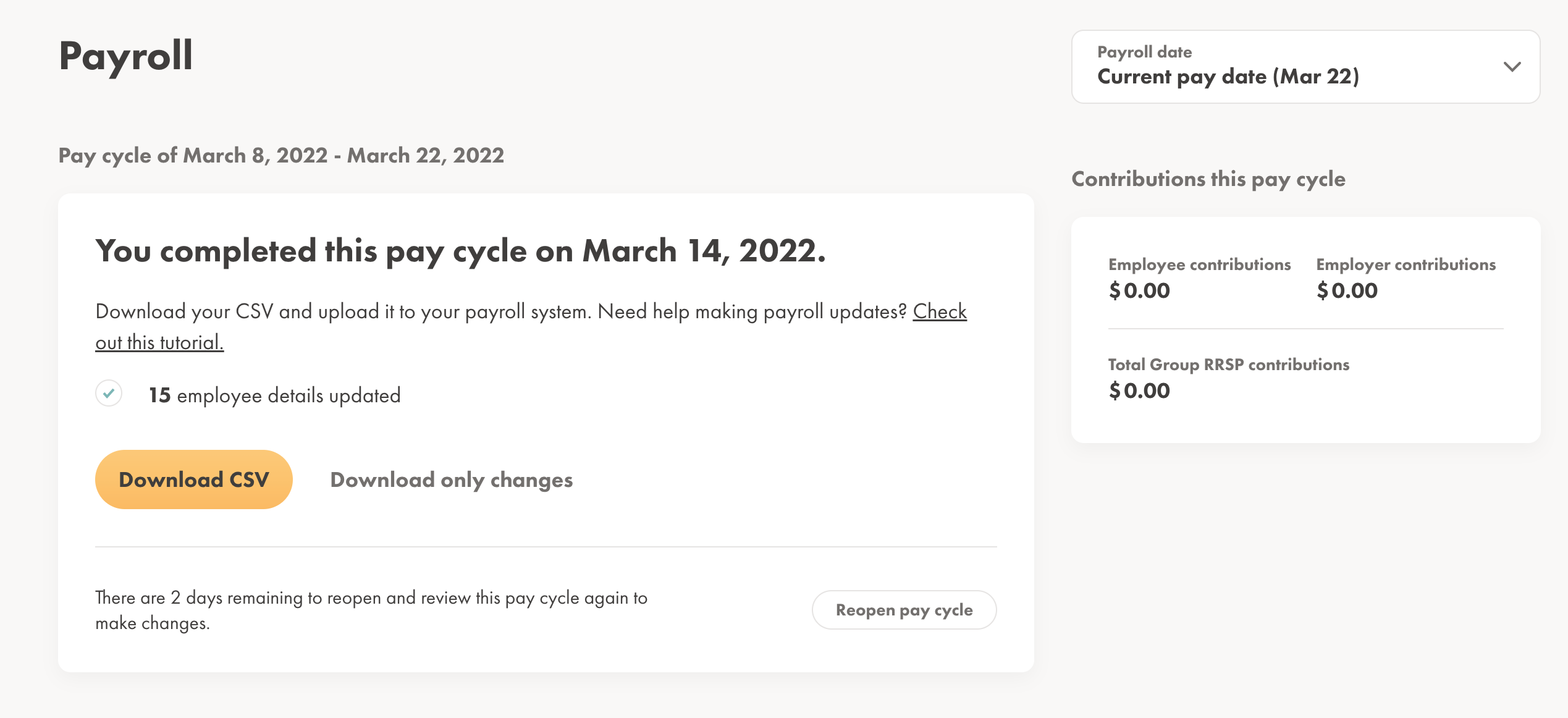 Downloading the CSV will show the updated ongoing employee contribution, ongoing employer contribution, one-time employee contribution, and one-time employer contribution. You can make changes up until the day before a contribution is scheduled. Changes cannot be made on the day of a contribution.