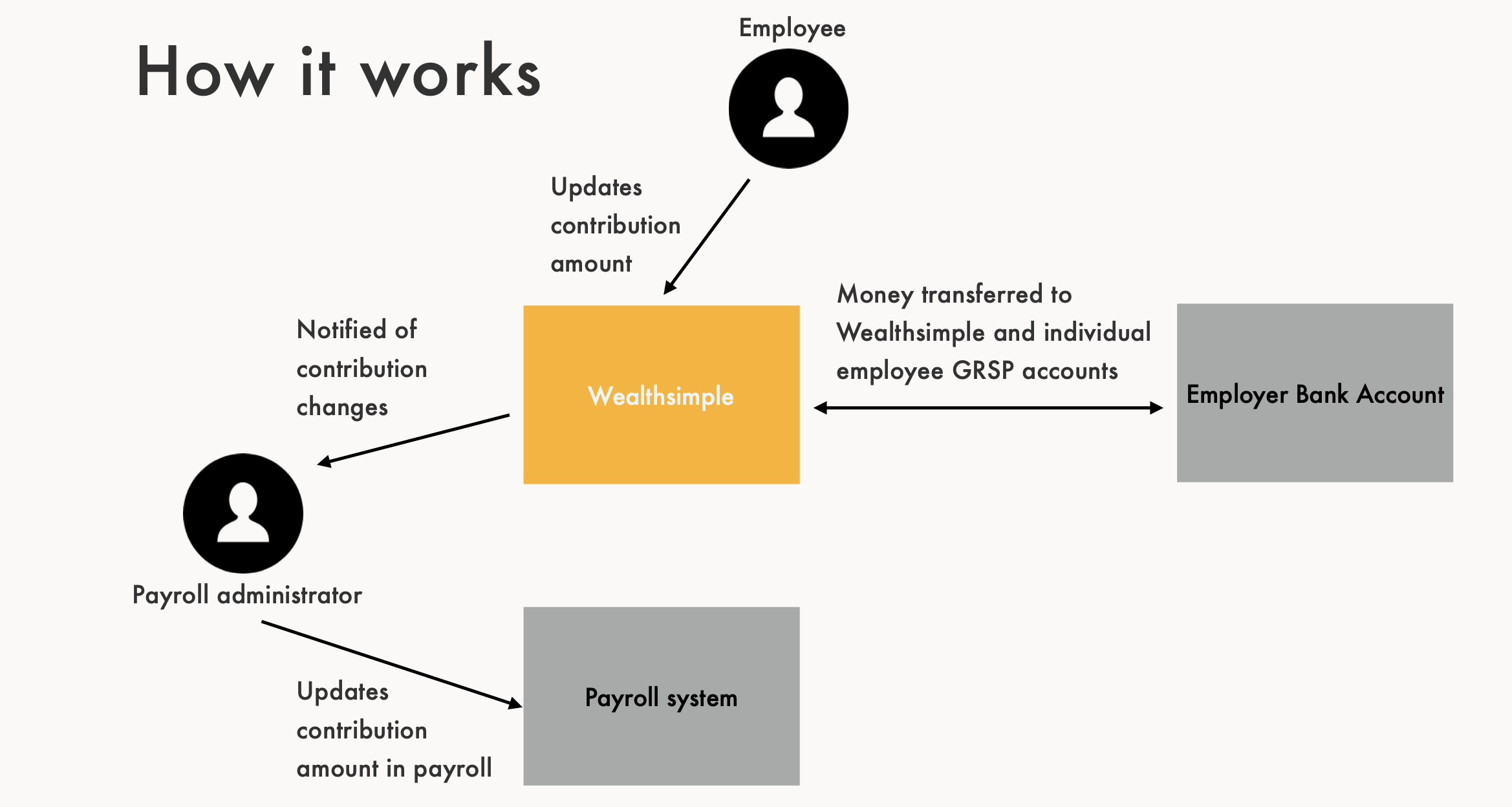 The above diagram represents how the GRSP contributions are processed from a money movement perspective.
Employees will set contributions in their Wealthsimple profiles. If you are operating on the Payroll Master platform, the employer will add the contributions to a CSV.
You will receive a reminder email 4 business days prior to the contribution date to remind you to finalize contributions. Once the contributions are finalized you can download the CSV.
It's important to cross-reference the CSV with your payroll software to make sure the data is consistent. The CSV we provide you with allows you to filter for any changes since the previous contributions were made.